Cheers UP is a series of NFTs commissioned by bilibili. It is a new & oversea collection which launched in CryptoNatty. Cheers UP are programmatically generated characters, each with an amazing and unique design.
The
Cheers
are stored as ERC-721 tokens on the Ethereum blockchain and hosted on IPFS.

How can I buy it? What are the mint costs?
The winner list and waitlist have already closed. You could check on OpenSea, LoosRare and x2y2.
Allow List Mint Price: 0.12 ETH.
How many NFTs will be available? What are the maximum mints pre address?
Cheers UP is a collection consisting of 5,000 NFTs.
- 4,526: Public sale to allow list winners
- 241: Cheers UP Treasure
- 233: Base Labs Team
Maximum mint per address: 1.
What if some winners on the allow list do not mint?
We will select winners who in the waiting list (so it might occur gas war). The price will be the same as to allow list.
What is the relationship between Cheers UP and bilibili?
"Cheers" is bilibili's one of the most representative community cultures. "Little TV" is bilibili's official IP. CryptoNatty is a building-up platform that will have further cooperation and exploration with bilibili.

Are you curious and imaginative about the crypto world?
Come on! Let's break the shackles of thought and go beyond the boundaries of cognition.
Be brave and embark on an unknown journey.

Look! We were witnessing the birth of the steam engine with Watt.
Watching Leonardo da Vinci sketch the Mona Lisa's smile.
Even celebrate with a light bulb with Edison! Cheers!
After driving away from the beast with fire,
now we are on the way to a sailing adventure.
We don't know what adventure experiences await us,
but whether it's happy or sad, smooth or rugged,
to be brave and celebrate the adventure. Cheers!

Cheers! For the Love!
Cheers! For the Peace!
Cheers! For the Dreams!
Internal bilibili Ecology
Continue to provide NFT application scenarios and display stages to reach more users and add value in the community.
Support to Connect MetaMask
Resource Development

A space to display and interact with NFTs, provide traffic exposure, and explore new interaction methods.
For the host: private space display only for the account owner, eg. wallet.
For the guest: visible for public space with user traffic, eg. profile picture/banner with verified badges.
First Level NFT List

Listed NFTs with the standard of content security/user overlap/project popularity, as large and complete as possible.
Resource: Host space
NFTs List With Privilege

Based on the first level list, includes official collaborated NFT projects or DAO that settle in bilibili.
Cheers UP period is on the list
Resource: Host space and guest view
Standard for Collaboration and Official Accounts Settled in bilibili

Includes both first level and privilege list
Pass: Privilege for Cheers UP HODLers (after reveal phase)

In addition to the privilege, NFTs on the first level list could display for visitors.
External bilibili Ecology
Continue to explore and collaborate with the Web3 platform.

To extend the application scenarios
Online Event
Enrich community interaction and create a new generation of youth NFT community.
Gradually improve DAO governance, allow users to participate in community co-construction deeply, 1 CUP=1 VOTE, and ensure the rights and interests of Cheers.
Offline Activity
Hold Cheers Up global collectors meeting/offline themed events.
Co-branding
We are looking for partners with the same vision and goal to create exciting content and products. Combined with the ecological construction of Metaverse, we will bring high-quality partners to explore at IP and platform levels.
Marketing Campaigns
We are planning marketing campaigns to bring Cheers UP to a wider audience in a variety of ways.
Derivative Creations
We aim to create artworks that is creative and spread Cheers UP's spirit manifesto.
bilibili VIP
Establish a membership card pool, and formulate collection rules and scope of application.
Visible Resource in APP
Combined with APP, to explore more on the personalization of Cheers
IRL Gifts
We are trying to provide different accompanying experiences offline.
Exhibition
Provide more scene value to Cheers.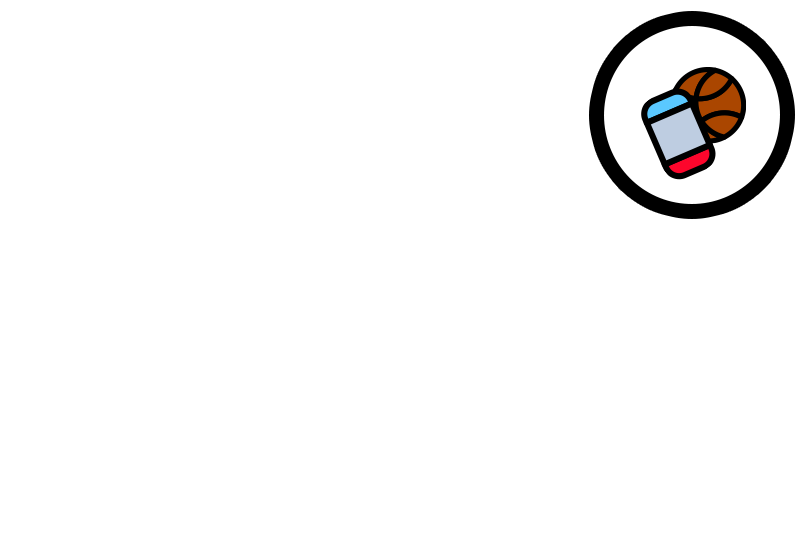 Cheers UP created by Base Labs.

Base Labs is an innovation-led team dedicated to the tech of blockchain and
Natty
applications.